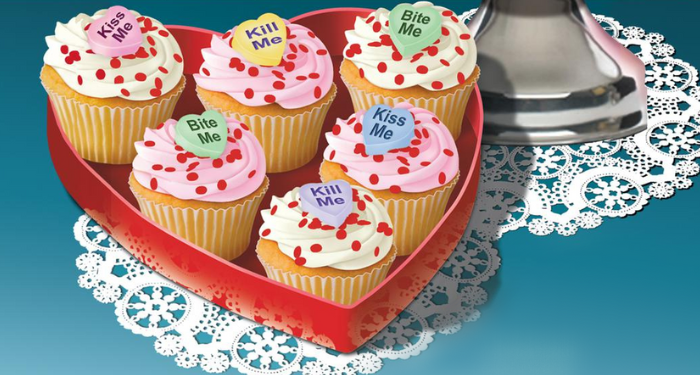 This content contains affiliate links. When you buy through these links, we may earn an affiliate commission.
If you're hoping to spend Valentine's Day curled up with a book that's sweet, comforting, and contains just a bit of murder, cozy mysteries are the perfect fit. From postmasters awash with love letters to bakers scrambling to churn out heart-shaped cookies and the proprietors of romantic inns, the main characters of the cozy mystery genre are ripe for being drawn into Valentine-themed plot lines. And, what better day than the holiday of love to suspend some disbelief and swoon over plot lines featuring chance encounters, long-lost exes, and tidy endings tied up with a (pink and red) bow?
Whether you're looking for a main character chasing down a murderer and falling in love at the same time, or are more in the mood to watch someone take down a vengeful ex or the town womanizer, cozies offer up a variety of options. Some of these stories center around Valentine's itself, including such "it could only happen in a cozy mystery" plot lines as town-wide festivals and group getaways, while others are set in the types of small bakeries and chocolate shops that keep the economies of cozy mysteries running. Whatever snowy, heart-strewn path your heart takes you down this Valentine's Day, these cozy mysteries are a great guide to celebrating all things love and romance, with a side of murder.
Looking for more Valentine's goodness? Check out these love stories and be sure to gift your fellow readers some Valentine's bookmarks to spread the literary love! In the mood for more cozy mysteries? We've got more recommendations!